Muslims across Africa are celebrating one of the most important holidays of the Islamic calendar, Eid al-Adha.
The three-day festival is marked by special prayers, like here in Sale, Morocco: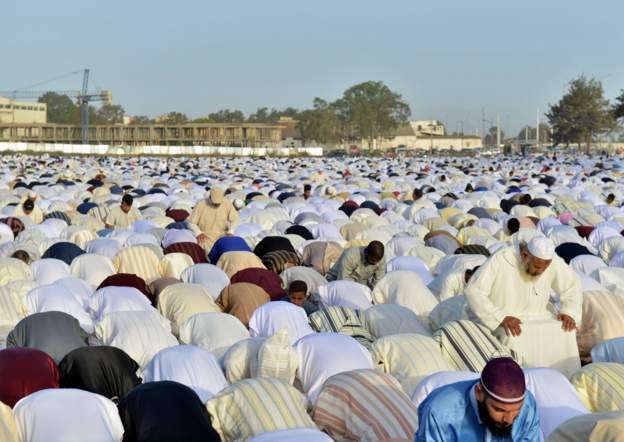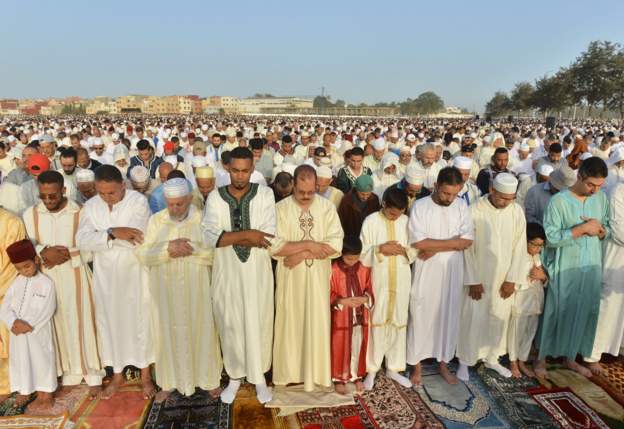 In the Egyptian capital Cairo people filled the streets for morning prayers yesterday: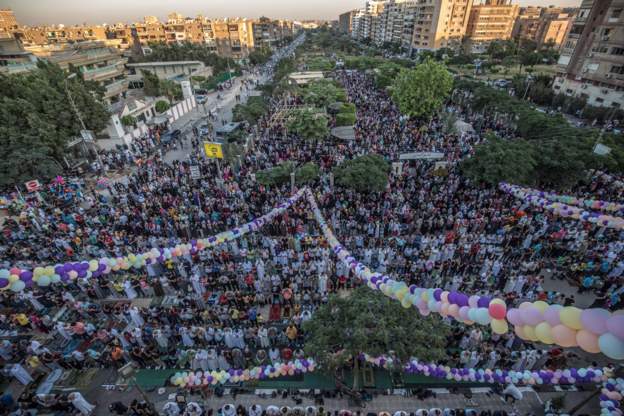 Eid al-Adha translates as feast of the sacrifice and commemorates when God came to Ibrahim in a dream and told him to sacrifice his son but later provides a lamb to sacrifice instead.
So, people also celebrate the festival by sacrificing an animal, like this one picked up from the market in Abidjan, Ivory Coast:
The tradition is to share out the meat among family, friends and the poor.
And some people have been celebrating by dressing up, like these two men also in Abidjan who painted "Happy Eid" across their chests in French: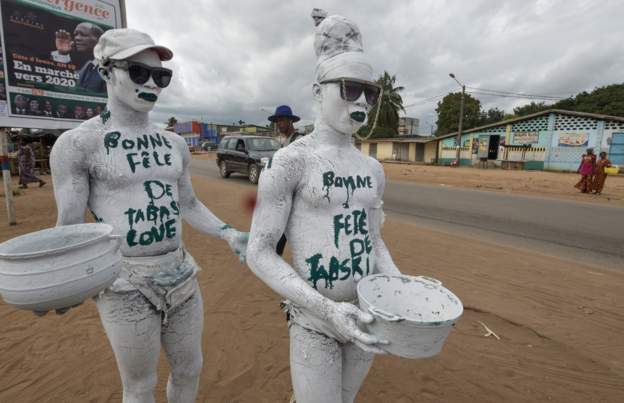 Each year Muslims celebrate both Eid al-Fitr and Eid al-Adha.
Eid al-Fitr – which means "festival of the breaking of the fast" – is celebrated at the end of Ramadan, a month when many adult Muslims fast.
Muslim festivals are based on the lunar calendar, so fall on different days each year, but Eid al-Adha falls roughly two months after Eid al-Fitr.